Veteran actor Om Puri dies of heart attack – PM Modi, Karan Johar, Akshay Kumar and others celebrities mourn his death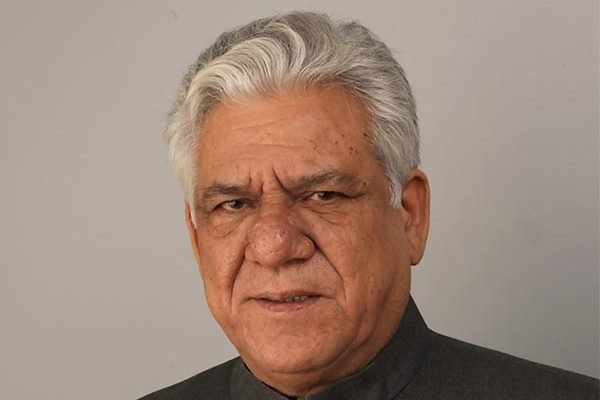 We all thought it would be a great year 2017 for us, but no one cannot transform whatever God wants. The year 2017 has given a sad note for Bollywood. Indian Entertainment film industry's veteran actor Om Puri dies of heart attack in morning of Friday, 6 Jan 2017.
The legendary actor Om Puri has passed away after a massive heart attack early on Friday morning. The actor was 66. Om Puri's relatives, friends, and colleagues from Bollywood have reached to his Andheri residence to pay their last respects to the actor. Om Puri's body was taken to Cooper hospital for postmortem, following which the funeral will take place. Confirming the news to Udtikhabar.com, filmmaker Ashoke Pandit — a close friend of Puri — said,"Omji suffered from a massive heart attack in the morning today." He also shared the news on twitter, "Sad & shocked to know that legendary actor Om Puri has expired due to a heart attack early morning today. #RIP."
The actor has worked for mainstream Bollywood cinema as well as Indian, Pakistani and Hollywood films. The actor has achieved an OBE as well as Padma Shri award, the fourth highest civilian award of India. Prime Minister Narendra Modi also condoled his death on twitter. "The Prime Minister condoles the passing away of actor Om Puri & recalls his long career in theater & films".
Must Read : Om Puri Biography
Puri's friends in Bollywood were left shell-shocked by his death. Mahesh Bhatt tweeted: "Goodbye Om! A part of me goes with you today. How can I ever forget those passionate nights we spent together talking about cinema & life ?"
Boman Irani also tweeted: "RIP Om Puri. We have lost one of our finest. A talent, A Voice, A Spirit. We Will miss you Puri Saab."
Shabana Azmi mourns for him, says will miss 'the fun, the laughter'. She shared the silver screen with Om Puri multiple times. The list of Bollywood films where we saw Om Puri and Shabana Azmi together were: Mrityudand , Muhafiz, Dharavi, Antarnaad, Disha, Susman, Paar, Sparsh, Mandi, Albert Pinto Ko Gussa Kyon Aata Hai .