MS Dhoni quits as Team India's limited over captain-will be available for selection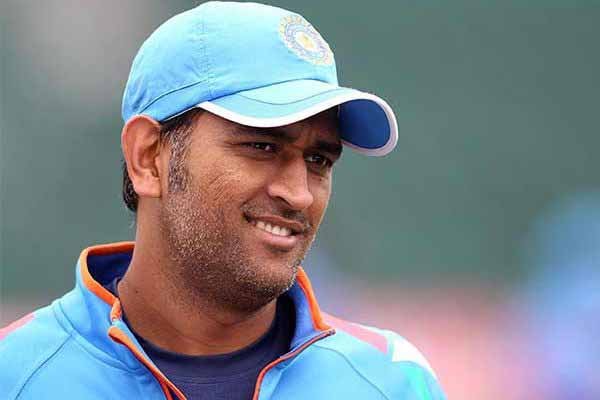 MS Dhoni shocked the cricket world by announcing on Wednesday his decision to resign as captain of Indian Cricket team in limited overs format. However, there is no need to panic as the inspirational phenomenon will continue to play the game and will be available for selection for the upcoming series against England, starting from 15th January.
MS Dhoni has made a career out of surprising decisions, whether it is on the field or off it. This time he caught his fans off guard by stepping down from captaincy who were expecting him to lead the nation till Champions trophy at least. Dhoni announced his decision just 10 days before the series against England is going to start. Everyone was expecting MS Dhoni to lead the team but out of nowhere came this.
BCCI (Board of Control for Cricket in India) in a press release informed about Dhoni's decision. He had told BCCI that he will be available for the upcoming ODI's and T20 matches against England but he won't be the skipper anymore.
"Mahendra Singh Dhoni has informed the BCCI, that he wishes to step down as the captain of the Indian Cricket Team from the One Day Internationals and the T20 Internationals formats of the game," the statement said.
The BCCI CEO Rahul Johri thanked MS Dhoni on the behalf of every Indian cricket fan. He said that he would like to thank MS Dhoni for his outstanding contribution as skipper of Indian cricket team across all formats.
Though the decision seems as a surprise to public but according to his manager Arun Pandey, it was a well-thought move. He said that this decision was not an impulsive one as one cannot take such huge decisions overnight. Dhoni thought that it was the right time to give up captaincy as he has built the crux of the team.
Earlier Dhoni had retired from test matches in 2014 while he was the captain of Indian team playing against Australia. However, unlike last time he will continue to play in the limited over formats as a specialist wicket-keeper and batsman.
Indian cricket scaled to new heights under the charismatic leadership of MS Dhoni. He achieved everything there was in the cricket world. He is the only captain in cricket history to win all ICC trophies (ODI World cup, T20 World Cup and Champions trophy). He has many more achievements as captain that others can only dream to accomplish.
MS Dhoni's miraculous journey as a captain started in 2007 edition of the inaugural T20 world cup in South Africa during which he led a young Indian side and won the tournament in a remarkable fashion. Since then there had been no turning back for the captain with the Midas touch. It reached its climax in 2011 when he won the ODI cricket world cup on home soil with an iconic six and ended nation's wait of 28 years for a world cup trophy. Dhoni led from the front in the final and scored priceless 91 not out runs from 79 balls which secured the world cup trophy. Two years after he led Team India to ICC Champions Trophy triumph in England. In addition to it, he has also won Asia cup in both 50 over and T20 format. Statically he is the best captain of India and rightfully is regarded as one of the best captains in the world.
Let us take a look at some of the important statics and achievements of Dhoni's captaincy.
MS Dhoni captained India in 199 ODI's. He won 110 and lost 74 of them.
He also captained India in 72 T20Is (which is a world record), of which India won 41 and lost 28.
He is also the most successful Indian captain in the longest format of the game. Under his captaincy, India won 21 test matches, lost 18 while 15 were draws.
As a captain, Dhoni made 6633 ODI runs with an average of 54 and strike rate of 86.
In T20Is, Dhoni scored 1112 runs, with a strike rate of 122.60.
In Test cricket, he made 3454 runs at an average of 40.63
He holds the overall record for the most international matches as captain with 331.
He is the only Indian Captain to win an ODI series in Australia and New Zealand.
Dhoni's first series win as captain came against Pakistan in 2007 and last against New Zealand in 2016.
India will surely miss the captain cool but they can relax knowing that MS Dhoni is still around and still has a few years of cricket left in him. Though BCCI did not appoint an immediate successor of Dhoni  Virat Kohli who is the current Test Captain is the leading candidate to replace him.