Alert! Fake 10 rupee coins are in circulation – Why everyone stopped taking the coins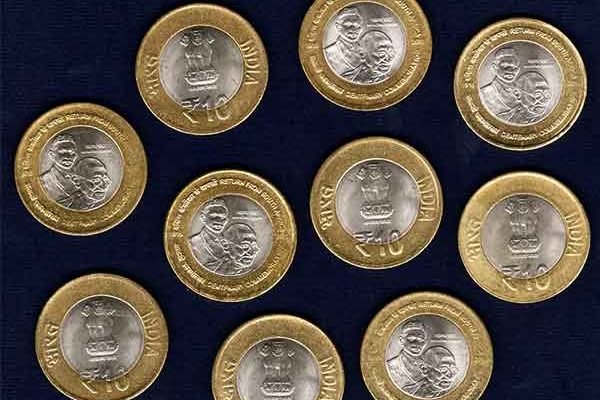 Nowadays, if we give a 10 rupee coin to any person then he refuses to accept. The reason is that there are fake 10 rupee coins in circulation.They look like real 10 rupee coin and anyone can be deceived by it. most of the sellers is denying to take it.
In the July month, there was a rumor in Agra that Reserve bank of India has declared 10 rupee coin invalid and RBI is asking to exchange coin into a note. Then many local shops, vendors and auto rickshaw drivers have stopped taking the coins. According to sources, Someone had started a chain of fake messages on WhatsApp some days back.
But unfortunately it has happened again, there are many fake 10 rupee coins in the market. Due to a rumor of fake coins, shopkeepers are refusing to take real coins. Shopkeepers and public are fighting among themselves over the validity of coins. Many people are taking real 10 rupee coins in exchange of just 8 rupees. Who knew that this day would come for Reserve bank of India.
Our Udti Khabar News Team has tried to know the truth behind it practically that's why we hired a rickshaw from Pitam Pura to Shalimar Bagh, the rickshaw man asked for 30 rupees and we gave him 2 notes of 10 rupees and one coin of 10 rupees. He refused to take it. We asked him many times to accept the coin saying it is a real coin. But he started fighting with us. Now It is bad time for RBI
on 16th Oct, The crime branch had busted a 10 rupee coin racket and recovered 800 coins of 10 rupee each, 10 dyes, two hydraulic machines and raw materials from Peeragarhi,Delhi. A total seizure of Rs 8,000 was made.
How the fake 10 rupee coins were made
It was professed that the fake 10 rupee maker were using dye and hydraulic machines to make fake coins. They used to make two pieces of the coin, an outer portion and the middle portion.
The central piece was totally nickel polished. After that, both the pieces were pressed in two different dyes on both sides of the coin, in a big hydraulic machine.