Home
›
Entertainment
›
Raaz Reboot Movie Review – Emraan Hashmi and Kriti Kharbanda's horror film
Raaz Reboot Movie Review – Emraan Hashmi and Kriti Kharbanda's horror film
By UK News Online on September 19, 2016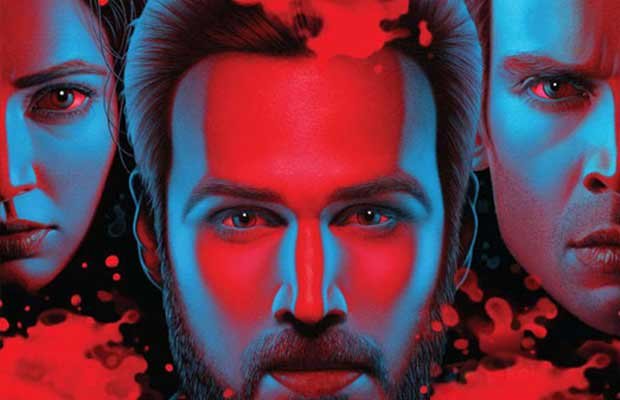 Hi,today is Friday and we are here with the latest movie review of "Raaz Reboot".It is Franchise fourth of the Raaz. There are Emraan Hashmi, Gaurav Arora and Kriti Kharbanda as a lead role in Raaz Reboot and is directed by Vikram Bhat.People are curious to know about the review of Raaz Reboot
Main Elements of Raaz Reboot
Latest Film : Raaz Reboot
Cast: Emraan Hashmi, Kriti Kharbanda, Gaurav Arora
Director: Vikram Bhatt
Language: 70 % Hindi and 30 % English
Famous Song: Lo Maan liya
Rating: 1.5 /5    ☆☆
Story Line of Raaz Reboot
The storyline of Raaz Reboot revolves around the married couples Shaina (Kriti Kharbanda) and Rehan (Gaurav Arora). They move back to Romania from Mumbai due to getting a better job offer there by his company. They already met and fell in love in Romania before getting married and moving to Mumbai. However, when this couple shifted to their new house, Rehan begins to maintain distance from her. She also starts seeing paranormal activities in her new house.One month later, Rehan finds her inexplicably in a place 23 km from their home, battered and bruised.After facing major Paranormal Activities she joins her ex-boyfriend Aditya (Emraan Hashmi) to dig out the mystery and Aditya tells her about a secret murder done by his husband. However, the supernatural power spirit takes control of her body and after that Gaurav finally realizes and tells the truth.Raaz Reboot is all about the secrets behind the murder?Anybody can guess who was killed by Rehan? Who is Bad Spirit? Answer is one Aditya(Emraan Hasmi) was a villain and killed by Rehan.Aditya wants to revenge from Aditya and wants to take his wife with him as a spirit.It is one time watching Film and all kissing scenes also not able to make this film worthy.
Performance
Emraan Haasmi : Emraan Haasmi is the senior most actor of Raaz Reboot casting team. His role is short but he gave above average performance. First time, he had accepted the villain role and took a challenge as an evil spirit.He is a nice actor and done good acting as a villain, but in the climax, his evil get-up and make-up was not so good,it could be better.
Gaurav Arora : Gaurav Arora is a newcomer and not have any experience in Acting. His acting performance is slow before the interval, but in the climax, she is well as evil spirits.
Kriti Kharbanda : Kriti Kharbanda is a newcomer and not have any experience in Acting but He done a great job.
Famous Dialogue : Pagal woh nahi jise bhoot dikhta hai, pagal woh hai jise insaan nahi dikhta
Special Effects:
As compared to Bollywood VFX quality, Raaz Reboot's Visual Graphics are poor. Animation and visual effects of India are improving day by day, but Vikram Bhatt did not think about Special Effect. There are three 3d elements are looking so artificial.
1. first is snake looking like rubber finish.
2. Graphics of Eyes in washbasin are so poor.
3. Every layman can say Crow is a 3d animated bird.
What to do:
Raaz Reboot is not a boring Film, It is one time watching Film and the biggest Raaz behind this film is 'why there is a Reboot behind the title of the film' while there is nothing new in this Vikram Bhatt film!  Watch it at your own risk.
Udti Khabar is a Online News and Multi Writing Magazine and Providing news and updates of world about Politics, Latest Sports, Bollywood, Business, Fashion Technology and Reviews.
Latest News

FOLLOW US ON FACEBOOK

Food & Recipe

UK News Online | May 5, 2017

There are billions of people all over the world who are struggling for weight loss. Being overweight can be a cause of many diseases and it doesn't allow you...
Copyright © 2022 Udti Khabar.All rights reserved. Any Content Published Here is the property of udtikhabar.com and Cannot be Published Anywhere in any Form.