Top 10 news of the day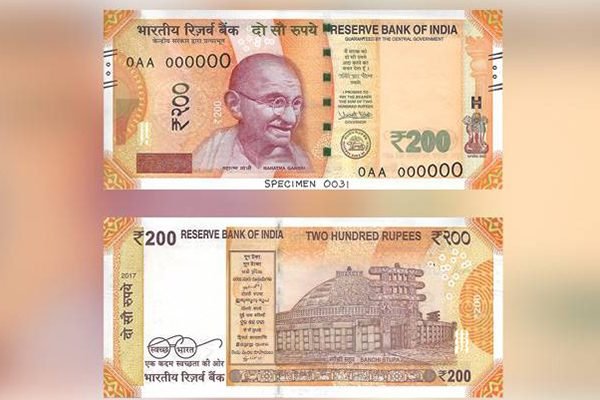 1. NEW Rs 200 NOTE TO BE ISSUED SOON SAYS, MINISTER OF STATE OF FINANCE
Minister of the state of finance, Santosh Kumar Gangwar said that the new Rs 200 note will be circulating in the Indian market soon. He further told that the printing of the new notes has already begun and will be available soon. He said that this move is to boost the circulation of smaller denomination notes in the market. He also told that the recently introduced Rs 2000 notes will not be scrapped and they will continue to be legal tender, thus putting all the rumors about the scrapping of these notes. According to anonymous sources, the new notes will be available from August.
2. NITISH KUMAR AND TEJASHWI YADAV FACED OFF IN BIHAR ASSEMBLY
Nitish Kumar and Tejashwi Yadav faced off for the first time in Bihar Assembly since Nitish Kumar jumped the ship from the grand alliance to the BJP. The face off was a heated affair as Tejashwi Yadav accused Nitish Kumar of using him as a pawn in order to reach his goals. In his defense, Nitish said that it had now become impossible for him to keep on defending leaders who are facing corruption charges.
3. GUJRAT CONGRESS FLIES OUT MLA's TO PREVENT THEM FROM JOINING BJP
After Congress was shocked as 6 MLA's  left the party in Gujrat just head of the Rajya Sabha elections, Congress has already started taking measures to prevent further damage. Congress party is flying out of the state, the remaining 44 MLA's to make sure that they don't switch over to BJP. Congress has accused BJP of using their power and money to make the Congress MLA's resign. Congress had 57 MLA's in the 182-member Assembly.
Congress spokesperson Abhishek Singhvi said that BJP is spending crores of rupees in this horse trading and warned the MLA's of serious legal consequences which could ban them from contesting elections and imprisonment up to seven years.
4. "IT'S JUST BEGINNING", SAYS IMRAN KHAN ON NAWAZ SHARIF's DISQUALIFICATION
Pakistan's leader of the opposition and the petitioner in the high-profile Panama case hailed the decision of Supreme Court to disqualify Prime Minister Nawaz Sharif.
The Supreme court of Pakistan had disqualified Nawaz Sharif on grounds of dishonesty and ordered that corruption cases be filed against the Prime Minister and his children over the Panama Papers scandal which forced him to vacate his office.
Imran Khan further said that this decision has given a new hope to the people of Pakistan and it is a new beginning for the nation.
5. ROLLS ROYCE UNVEILS PHANTOM VIII
Rolls Royce has unveiled its grandest luxury sedan, the eighth edition of Rolls Royce Phantom. The company claims that Phantom VIII is the most silent motor car in the world.  It features 6mm of two-layered glazing on windows and use of high absorption materials with more than 130 kg of sound insulation. At the speed of 100 kph, the new Phantom will be 10 per cent quieter than its predecessor. It is driven by a V12 engine that consists of two turbo chargers that contribute to a torque output of 900Nm at a low 1,700 rpm.
6. NORTH KOREA FIRES MISSILE IN A SEA IN JAPAN
Japanese officials said that North Korea fired a ballistic missile which landed in a sea of Japan on Friday night. Japan's Prime Minister Mr. Shinzo Abe addressed the issue in the meeting of National Security Council of Japan.
He said the government will analyze the situation and will take the necessary steps to ensure the safety of Japanese people.
Government spokesman of Japan, Yoshihide Suga told that the missile which was launched on Friday flew for about 45 minutes and landed off the Japanese coast in the waters between Japan and the Korean Peninsula.
7. ACTOR INDER KUMAR DIES OF HEART ATTACK
Salman Khan's close friend and movie and TV actor Inder Kumar passed away. The 44-year-old actor had a midnight heart attack. At that time he was at his house in Andheri, Mumbai. Although the cause of Inder Kumar's death mentioned on Wikipedia is due to a long illness, the family clarified it later.
Inder Kumar started his career since the 90's. He had worked with Akshay Kumar in the movie "Khiladiyon Ka Khiladi" and with Salman Khan in the movie "Wanted". Apart from that he also played the role of Mihir in the popular daily soap "Kyunki Saas Bhi Kabhi Bahu Thi".
8. AKSHAY KUMAR REVELED THAT HE WAS INAPPROPRIATELY TOUCHED DURING CHILDHOOD
Bollywood actor Akshay Kumar is known for his action and comedy's perfect timing. But he revealed a scary incident which happened with him during his childhood days. Speaking at the International Conference on Human Trafficking, Akshay revealed that he was a victim of sexual abuse during childhood.
According to a news of DNA, Akshay said that when he was a child, a liftman tried to touch him inappropriately. Akshay was open with his parents and so he was able to tell about the incident to them. Later it was found that the man was caught for committing other similar crimes.
9. KOHLI-MUKUND HALF CENTURIES PUSHES INDIA's LEAD CLOSE TO 500, INDIA IN STRONG POSITION
India tightens their grip on the first test match being played against Srilanka by batting the hosts out of the game. India bowled out Sri Lanka for 291 runs and took a massive lead of 309 runs.
However, India did not enforce the follow on and batted in the second innings. By the end of third day's play, India strengthened their position by scoring 189 runs for the loss of 3 wickets. Centurion of the first innings Shikhar Dhawan and Cheteshwar Pujara got out cheaply in the second innings for 14 and 15 runs respectively. Opener Abhinav Mukund and Virat Kohli slammed half centuries and stretched India's lead to 498 runs. While Mukund got out for 81 runs in the final over of the day, Kohli remained unbeaten on 76 runs.
10. INDIAN HOCKEY TEAM TO TOUR NETHERLANDS AND  BELGIUM
Hockey India (HI) has announced India's 18-member male hockey team for the tour of Belgium and the Netherlands on Friday. Six young Indian hockey players from India will get a chance to make their debut in international hockey.
India's tour of Europe will begin on August 9 from Belgium. The team's command has been handed over to Manpreet Singh, while Chinglesana Singh will be the vice-captain. Some of the players who have participated in the recently played World League semi finals have been rested for this tour.
Among the six new players included in the team, Varun Kumar, Dixan Tirkey, Nilkant Sharma, Gurjant Singh and Arman Qureshi, who performed well in the Junior World Cup, include Suraj Karkeera of Mumbai.