Superfast 20 Latest News will update you about the Nation
Latest News: 1. ARMY OFFICER WHO TIED MAN TO A JEEP IN J&K HONOURED
Major Leetul Gogoi, the army personnel who tied a Kashmiri local man to the bonnet of a jeep and used him as a human shield against stone pelters was awarded the Army Chief Commendation Card for counter-insurgency operations in the valley.
2. TEJAS EXPRESS MADE ITS DEBUT RUN TODAY
Tejas express, the latest addition to Indian railways made its debut on Indian tracks today. Railway minister Suresh Prabhu flagged off the train on the Mumbai-Goa route. It will run at a top speed of 130 kph and has automatic doors along with Wi-Fi and LCD screens.
3. ARUN JAITLEY FILES ANOTHER DEFAMATION SUIT AGAINST KEJRIWAL
Union Finance minister Mr. Arun Jaitley has filed a fresh defamation case of Rs 10 crore against Delhi Chief Minister Arvind Kejriwal in Delhi High court over the use of an objectionable word by Ram Jethmalani who is the lawyer of Delhi CM.
4. KAPIL MISHRA TO APPEAR BEFORE ACB TOMMOROW IN WATER TANKER SCAM
Kapil Mishra is all set to appear before ACB (Anti-corruption Branch) for questioning in connection with the alleged Rs 400 crore water tanker scam. He was to appear before the ACB last week but was unable to make it due to personal reasons.
5. TATA SONS APPOINT SAURABH AGARWAL AS CFO
Tata sons have appointed Saurabh Agarwal, the Head of Strategy of Aditya Birla Group, as its Group Chief Financial Officer. Agarwal is one of the leading investment bankers in India. He will take over his new role from July 2017.
6. JIO CLAMS THAT IDEA, AIRTEL AND VODAFONE CAUSED Rs 400 CRORE LOSS TO GOVERNMENT
Reliance Jio has claimed that the payment of advanced license fee from January to March (2016-17) by the three telecom service providers Vodafone India, Bharti Airtel and Idea Cellular has caused a loss of about Rs 400 crore to the government.
7. LG X VENTURE RUGGED SMARTPHONE LAUNCHED
LG has launched a new rugged smartphone known as the X venture. The company claims that the new smartphone has undergone 14 different MIL-STD 810G tests which were designed for the US military. It can resist extreme temperatures, shock, and water.
8. BUNTY CHOR SENTENCED TO A 10 YEAR JAIL TERM
A court in Kerela has sentenced infamous criminal Devinder Singh, who is popularly known as Bunty chor for 10 years in jail. He was sentenced in the case of robbing the house of a city-based businessman in 2013. A fine of Rs 20,000 was also imposed on him. Bunty chor is accused of many high profile robberies.
9. AIR INDIA FLIGHT RETURNS AFTER PILOT SPOTS SMOKE IN COCKPIT
An Air India flight bound for the city of Bhubaneswar which was carrying 155 passengers was forced to return to Mumbai airport after the pilot detected the smoke in the cockpit. All the passengers were safe at the time of landing.
10. INDIAN CLIMBER WHO CONQUERED MOUNT EVEREST FOUND DEAD
A 27-year-old Indian climber named Ravi Kumar who went missing after reaching the Mount Everest was found dead. The officials told that he fell from a height of about 200 meters while he was returning from the world's tallest peak.
11. NO CHANGE IN STAND ON INDIA's ENTRY INTO NSG – CHINA
China has refused to change its stand on India's entry into NSG (Nuclear Suppliers Group). It has hurt India's chances to get entry into the elite group. Pakistan has also applied for the NSG membership and is reportedly backed by China.
12. INDIAN TAXI DRIVER ATTACKED IN AUSTRALIA
Two passengers, including women in Australia, assaulted a 25-year-old Indian taxi driver. They also yelled racial abuse at him. The victim, named Pradeep Singh was beaten because he had asked his passenger to step outside of his car as she was about to vomit.
13. DELHI UNIVERSITY ONLINE REGISTRATION BEGINS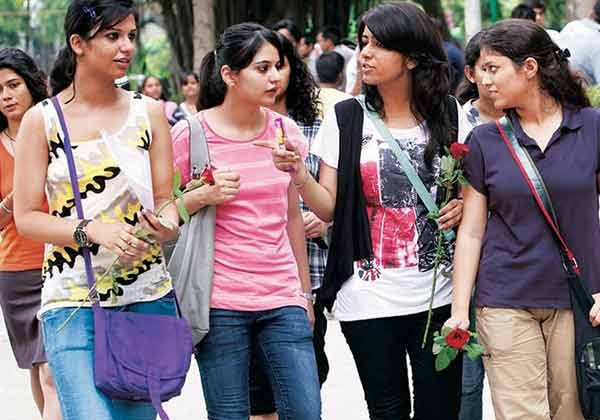 The online registration for the admission to undergraduate courses in Delhi University has started. The admission to the various courses will be made either on the basis of merit or on entrance exams. You can register yourself on the official website of Delhi University.
14. NEERJA BHANOT's FAMILY WILL TAKE LGAL ACTION AGAINST MAKERS OF MOVIE NEERJA
The family of braveheart Neerja Bhanot is planning to take legal action against the makers of Bollywood movie Neerja. The family claimed that the makers had promised to share the 10 percent of the movie's total earnings with them but they have not kept their promise. The movie which starred Sonam Kapoor in the lead role as Neerja has earned over 100 crore worldwide.
15. PAKISTANI LAWMAKER CLAIMS THAT 2012 ATTACK ON MALALA WAS SCRIPTED
A Pakistani lawmaker has claimed that the 2012 Taliban attack on Malala Yousafzai, a Noble prize winner was scripted. Mussarat Ahmed Zeb who is from Tehreek-e-Insaf party lead by Imran Khan said that the entire saga was a part of a plan. She even doubted that there was a bullet stuck in the head of Malala as no bullets were found during the CT scan.
16. DONALD TRUMP VISITS ISRAEL
After his two days visit to Saudi Arabia, US President Donald Trump reached Israel on Monday. He will attempt to revive the  Israeli-Palestinian peace process. He will meet Palestinian President Mahmoud Abbas and  Israeli Prime Minister Benjamin Netanyahu separately during his visit.
17. BAHUBALI 2 BOX OFFICE COLLECTION – DAY 25
Bahubali 2 continues to break all the box office records in terms of collection. Till now the movie has earned Rs 1565 crore worldwide and is doing well overseas. Amir Khan's Dangal has emerged as a huge success in China and is giving tough competition to Bahubali 2. But still, it is not enough to beat Bahubali 2 as Dangal's worldwide collection till now is Rs 1501 crore.
18. REAL MADRID WINS LA LIGA TITLE
Real Madrid Football club has reclaimed La Liga title for the first time since 2012. Going into the final day of the season Real needed just one point to claim their hands on the trophy. They did it in style by beating Malaga 2-0 with Christiano Ronaldo and Karim Benzema getting on the scoring sheet.
19. MUMBAI INDIANS WINS IPL 2017
Mumbai Indians beat Rising Pune Supergiant by 1 run as in the thrilling VIVO IPL 2017 final as they became the only team in IPL history to win the trophy three times. Batting first, MI managed to score just 129 runs. But their spirited bowling performance stopped RPS with just 1 run short of their total.
20. BATTING AT NO.4 IN IPL WON'T CAUSE PROBLEM IN CHAMPIONS TROPHY – ROHIT SHARMA
Stylish batsman Rohit Sharma has said batting at number 4 for Mumbai Indians in the IPL will not create any problems for him when he will return to open the batting for Team India in Champions trophy as two are different formats. Latest News is that Rohit scored 333 runs in 17 matches in the IPL and lead his team to the title.